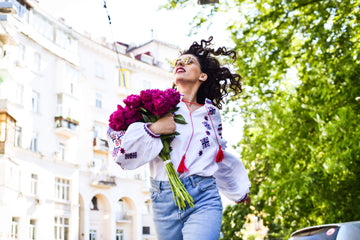 ORNAMENT is not just an online store where you can buy a real embroidered shirt.
This is a whole culture of fashion traditions.
We have united the creations of young, inspired and talented Ukrainian designers and masters in our project. They are the ones who have remained faithful to the values ​​of Ukrainian culture and intuitively feel the authenticity of our national clothes.
When you look through the pages of our catalog, you discover something symbolic, unknown, secret like an ancient mystery, but at the same time so native and very sincere. Any deep-meaning symbols can be depicted on your shirt. That is why we are happy to be at the epicenter of the revival of Ukrainian identity and its combination with modern trends in fashion. Feel the same? Then feel free to join.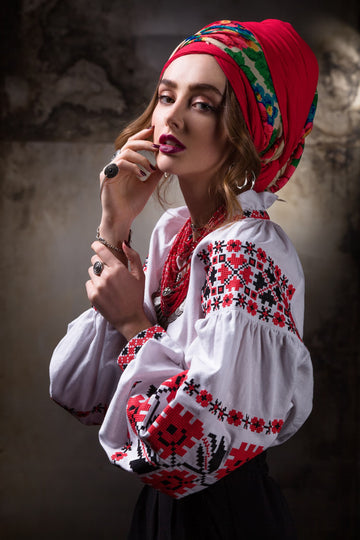 Our values ​​are uniqueness, modernity and comfort, as well as courage and ability to express oneself.
100% ETHNO

Every thing is unique. An embroidered shirt and modern traditional clothes are not only festive attire, but also a great idea to create a stylish and beautiful image for every day. Wear your favorite embroidered items for national and personal holidays, small and large family celebrations, for a walk and in the office, on a date and on a trip.

100% NATURE

Inner and outer harmony. We are sure that your comfort depends on the quality of materials for making clothes, so we order only those collections that use mostly natural fabrics (linen and cotton). Such things are not only pleasant to the body, but also very practical and durable. This is a perfectly harmonious combination for a modern and caring person.

100% ART

Embroidery means real art. Our designers draw inspiration from music, movies, books, paintings and other cultural masterpieces. This inspires them to create incredible collections of clothes and accessories in the Ukrainian style, as well as to fill modern trends with deep meaning. Such a cycle of art in fashion allows to create Ukrainian cultural history here and now.
Our mission:
- Add an exquisite Ukrainian ornament to the daily life of your family.
For the holiday and for every day, for women and men, for adults and very young Ukrainians, modern things in the Ukrainian style deserve to be your favorites. Even more, embroidered clothing is also a way to unite families and generations. Admit it, when you wear an embroidered shirt with history and meaning, it gives an indescribable feeling of self-identification and unity with ancestors.
- Create a unique and inimitable image for everyone with the help of ethno-style.
You know, the shape and intensity of black lines on the body of tigers is never repeated - everyone has their own unique pattern. A person's uniqueness is felt from the inside: in his thoughts, views, values. But external identity cannot but conquer everyone around. Therefore, every time you wear your favorite embroidered shirt or dress, you will be sure of your uniqueness and originality.